A friend invited me to watch Money In The Bank yesterday and thankfully I didn't arrive early enough to catch The Hype Bros, a tag team consisting of a guy last over in 2012 up against an autistic NFL failure versing The Colons, better known as Primo and Epico or whatever rebrand you're familiar with. I can only imagine how terrible this match was. Why these two were chosen to get the crowd pumped is beyond me since they all have a Mr. Sandman like quality in the ring.
When you hear "We don't get hyped, we stay hyped"
Next it was Charlotte Flair, Natalya, Tamina, Becky Lynch and Carmella with cuckold James Ellsworth in the very first all-female MITB ladder match. Finally after all of the bra and pantie matches and having Trish Stratus bark like a dog the women finally have another thing to be proud of.
During this match my attention was on Tamina, who I was surprised was still in WWE not because her dad obviously Superfly Splashed a hooker with a knife, but because she doesn't have all that much to offer.
Just imagine Jimmy Snuka jumping off the old school blue cage with a knife onto some poor hooker. Think they'd prefer if I used the term sex worker but this isn't the time or the place to be politically correct.
The hooker scenes in American Psycho are all based on true accounts Jimmy Snuka shared with author Bret Easton Ellis
So yeah, ladder match with the broads. It was somewhat of a bummer how quickly this match came to an end. Felt that there could've been more but the result was certainly sports entertaining. The only thing I would love more is if Carmella cashes in and gets the belt, only for James Ellsworth to turn on her saying he was the one who got the briefcase and they have an inter-gender match for the belt. But, that would be an entertaining storyline so don't expect that in WWE anytime soon.
After that is New Day and The Usos. New Day's promos are becoming stale but if you compare it to Enzo Amore and Big Cass, it seems like the New Day is timeless and will never get old. Thankfully The Usos are working heel because they are by far some of the worst babyfaces on the roster. Anytime they had to cut a promo working babyface it was painfully cheesy, yes somehow too cheesy for WWE.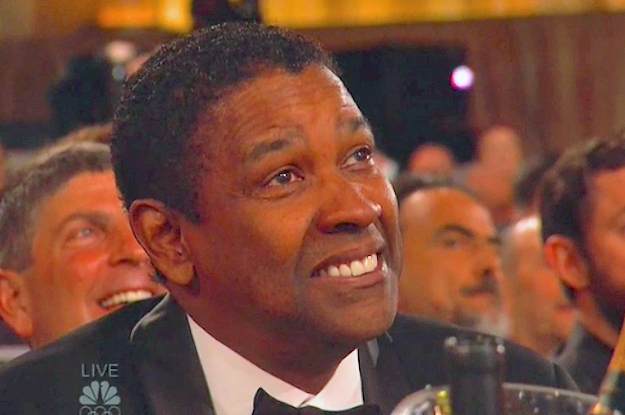 A face only a babyface Uso promo can create
This match really delivers in every way imaginable. Great action, close finishes and the result was great with the heels doing something actually heelish.
And now the momentum comes to a grinding halt with Lana's first time wrestling on camera. She delivers a decent promo before the match about shutting up her haters and to be honest she kinda does since she silenced the world with how awkward she is in a wrestling ring. I like to describe this as a failed GLOW audition since Lana's in ring action is reminiscent of some fitness model in the 1980s trying to be a wrestler since it means a spot on television and just hamming it up with over the top screaming like a woman lost in the woods in a horror film.
I remember as a kid I once scared my grandmother really badly when I jumped from the shadows and she grabbed her chest and stared at me with wide eyes screaming over and over.
"AHHHHHHHHHHH…………AHHHHHHHHHHHHH………..AHHHHHHHHHH……….AHHHHHHHHHH"
Lana's selling reminded me of Life Alert commercials
Pretty much Lana in the ring last night.
Incredibly awkward and not as funny bad as Eva Marie was. Overall, Lana's debut was like watching a porn actress lost in a wrestling ring and trying unsuccessfully to act her way out of it.
Hopefully Naomi gets some better opponents because unlike Alexa Bliss, she's more than just some young piece of ass who is over with lonely fanboys. If you're an Alexa Bliss fan, you're the kind of guy who would've cheered on Avril Lavigne wannabe Ashley Massaro because she stripped for Playboy.
Think it was after this match with got a Fashion Police segment. Well…..anything is more entertaining than Lana in the ring so I guess I'll be nice and leave it at that. Spoiler alert, the match they set up for later on in the PPV is a disappointment.
After this we have Jinder Mahal defending his WWE Championship against Randy Orton, with one against like the Women's Championship the champ coming out before the challenger. The fuck is that about? What was really surprising in this match was the promo package where WWE actually put effort and quality into, showing Indian news stations reporting about Jinder Mahal winning the championship and proving his a worldwide champion which I found cool. The match itself is kinda mediocre and goes on too long. Personally I wish this ended quicker and the Women's MITB ladder match had more spots and time. Cool moment with the Singh Brothers threatening Cowboy Bob Orton and then Randy Orton does his traditional gimmick where he almost cripples one of them on the announcer's table. Jinder Mahal thankfully keeps his belt instead of Randy Orton winning in his hometown and the fans having to sit through a terrible hometown hero cheesefest of a moment.
My apologies to St. Louis for Randy Orton being your hometown champ. I'd rather have Beaver Cleavage as mine.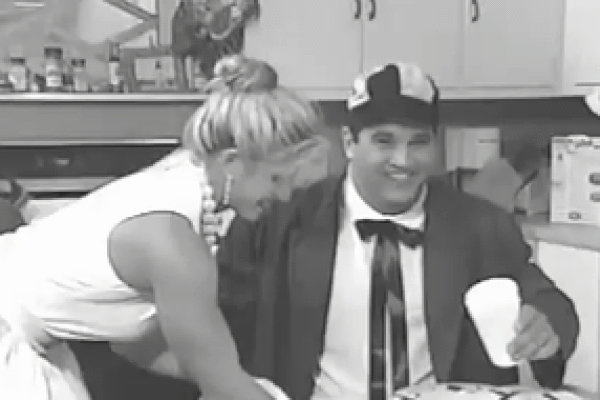 After this Fashion Police comes out and it's revealed that The Ascension are looking for a match. Boy….for as great as New Day and The Usos were, every other tag match is something WCW 2000 would leave off the card. Hype Bros? Epico and Primo? The Ascension? Tyler Breeze and Fandango? I could probably go to an independent show and find two overweight brothers in overalls who present more hope for the future of tag team wrestling.
Thankfully I didn't sit through this match since my host put on the segment between Samoa Joe and Brock Lesnar this past Monday, actual sports entertainment.
The final match of the night is by far the best one on the card. All of the wrestlers involved with this year's MITB ladder match helped resurrect an audience that have been sitting through one hell of a snoozefest. I really enjoyed the way it began with Baron Corbin beating the shit out of Shinsuke Nakamura and keeping him out of action for the first 10-15 minutes. Sadly, something as cool as that doesn't really make Baron Corbin that compelling of a character.
Cool spots left and right in this match of dudes getting fucked up by ladders. It was funny whenever Dolph Ziggler was knocked out, reminding the audience of that photo Sunny posted of him sleeping in her bed from almost a decade ago, revealing she keeps photos like Gene Simmons keeps Polaroids.
The dumb bitch actually posted her e-mail for all to see.
Given how promiscuous she was back in the day, makes me wonder if she does have some Polaroids of some backstage action. Fingers crossed Vivid Entertainment partners up with her again for a coffee table book.
And now back to the match.
Incredible spots left and right and then finally Nakamura comes back and dishes out some sweet kicks. He then faces off with AJ Styles 1 on 1 in the ring and the crowd is wide awake more than ever. This certainly should be a WrestleMania main event. These two have the crowd on their feet during an otherwise really bad PPV. If Vince wants to help everybody get to sleep at a reasonable time, then he should put on another Reigns-Lesnar match. But if he wants a main event that'll actually be memorable, Nakamura vs Styles is the only option.
Baron Corbin sadly gets the briefcase. There's nothing I enjoy about the guy who I find just as dull and boring as when he and Bull Dempsey would kill the momentum of an NXT: Takeover event. You don't root for him to win, you don't root for him to get his ass kissed, he's the kind of guy who makes you stare at the wall for five minutes, suddenly snapping out of your boredom trance, looking over at the TV to see he's still in the ring and instead you put on a Nitro from 1998.
When Corbin goes over you can just hear Paul Simon beginning to strum an acoustic in the background
Outside of the main event and New Day vs The Usos, at best this PPV was by the numbers and at its worst it's Lana screaming instead of doing what she does best, distracting horny guys with how bendable she is.
The grade on this PPV is the one your mother used to see on your report card, shrug her shoulders and say "Well….at least you passed sweetie."