I looked at clips on Pornhub and was really bored at all of the generic vanilla shit they had to offer. POV blowjobs, Kimmy Granger fucking some six foot goon with a big dick, I needed something weird.
So naturally I went to xhamster.com and typed Harley Quinn.
Xhamster.com has a wide variety of the bizarre. It also doesn't get creepier than Harley Quinn porn. Maybe I find Harley Quinn a creepy choice for porn because she resembles some Juggalette who will do anything for Cotton Candy Faygo at The Gathering. Who the fuck wants to hear some high pitched voice addressing the audience as Puddin? Freaks me the fuck out.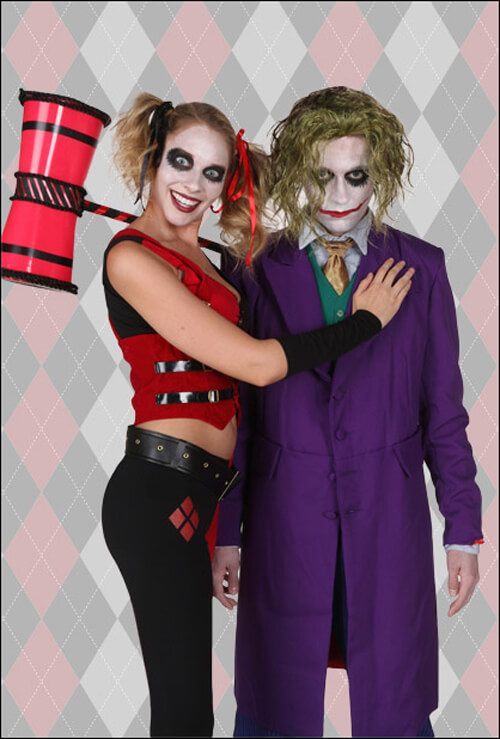 Mr. and Miss. Hot Topic 2008
I've seen a BBW performer dressed as Harley Quinn baking in the nude and I've seen a girl dressed as Harley Quinn in the costume from The Animated Series giving a footjob, but this clip may be the creepiest. For a majority of this video, this Harley Quinn fucks a doll of The Joker with a strap on attached to it. I wasn't that impressed at first. As I looked at the doll I thought to myself that it kinda resembled Slappy, the Goosebumps character.
Turns out, it is a fucking dummy. While this girl has the doll thrusting in and out of her, she's got her hand in the dummy's back, working his mouth and throwing her voice.
A Jeff Dunham act in a porno…..certainly this is the first time I've seen this. I always thought to myself a ventriloquist and their doll wouldn't be more horrifying than Anthony Hopkins in Magic but I think this girl just dethroned him.
Great psychological horror film, check it out! 
The best part is that it's a cam show so this isn't some random psycho who decided to attach a strap on to her dummy, she's apparently a well-known cam girl who has a group of really weird dudes who are paying to masturbate to her fuck a dummy. Those Gen Xers who are nostalgic about the days before the internet, who ramble endlessly about how back in their time if you wanted to masturbate you had to locate an old Playboy or Penthouse in the dumpster or out in the woods….think they have a point. I mean, if we're resorting to watching women dressed as Harley Quinn get fucked by a dummy, maybe it's time we take a break from masturbating.
So is this a clip to whack off to? Fuck, I guess but be careful cause masturbating to shit like this is how Videodrome (also a must watch) starts. You're masturbating to some kinky shit and before you know it you have a stomach pussy and you're blowing your brains out with a gun molded into your hand.
Long jizz the new flesh.
https://xhamster.com/movies/3832166/harley_quinn_fucking_the_joker.html