What got me to check this video out at first was the title. It just sounded like something Dennis Hopper would shout at the top of his voice in the film Blue Velvet (one of my favorite films of all time) so I was interested in seeing what was in store.
O boy, I was not prepared for this one.
This video begins with the female in this porno singing to herself and skipping around like a child. Since the world of pornography seems to want short women to act like a little girl as much as they can get away with, I was a little creeped out at first but I just assumed this was what is considered normal for pornography.
What I was not prepared for is how this girl then puts on a very high pitched voice that sounds like one of the Rugrats after sucking helium for the rest of the video. No, she doesn't do it during the dialogue scenes and then drops it, she has this fucking baby kid voice with her legs split open and a cock ramming her.
I almost feel like somehow someway they got child pornography onto Pornhub with this one. Like sure, her body says adult but with that voice it's hard to not feel like you're watching one of Jared Fogle's tapes.
With the voice, it doesn't even feel like a Lolita thing. Lolita seems like an older mature adult compared to the character this girl is putting on.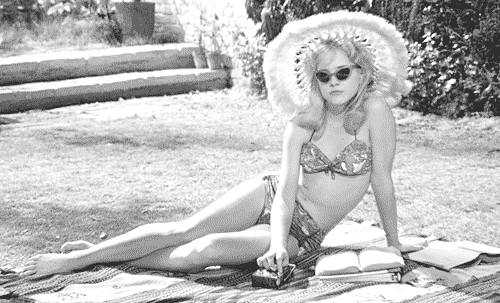 Seriously with her voice I have to assume she makes a living traveling to comic book conventions fucking guys who pay her to cosplay as Bubbles from The Powerpuff Girls in their hotel room.
At one point the guy says "don't tell mommy, don't tell your teachers."
I'm pretty fucking sure this is child pornography. I hope the guys who hate Edward Snowden watched me while I sat through this video because I swear to fucking god my cock was soft THE ENTIRE TIME!
But, if you're able to look past the fact that this is practically legal child pornography or hey, maybe you got caught once and need an outlet but can't risk getting caught again, this is definitely a clip to whack off to because you'll find the action to be hot, a nice variation of positions and boy I hope I don't have to go door to door for saying all that.
This girl is so flexible aaaaaaaaaand I'm probably in the system now.
Whether this video turns you on or not, this has to be seen to be believed. You'll be sharing it with your friends so you can all experience the fucked up world that is internet porn.
https://www.pornhub.com/view_video.php?viewkey=ph573e240b30ec5